I LOVE General Conference. I just finished both Saturday sessions; the talks were wonderful and I've learned so much.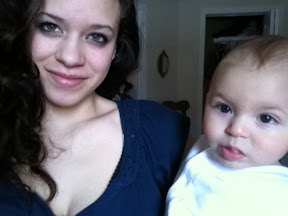 (we love early mornings... don't you love the smeared makeup?)
I used to think General Conference was so very boring. I didn't appreciate it one bit.
I am so grateful to be Christian.
I am so grateful to be able to practice my religion freely.
I am so grateful that I can role out of bed in the morning and have the technology on hand to watch general conference in the comfort of my home.
I am so grateful to be a member of this wonderful organization;
The Church of Jesus Christ of Latter-Day Saints.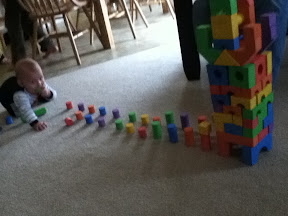 (just a random picture of the tower that my dad spent forever building just so Hav could knock it down haha!)
- Posted using BlogPress from my iPhone