A gratitude blog is very much in store. Today - or rather should I say the entire week? - has kind of been a little wild.
I've just now finally calmed my little Haven Raven. He's been sick all week long and I'm existing off of only a few tiny hours of rest. Being away from him while I work has been especially difficult. And so I guess it's no wonder that I am feeling somewhat sad. I spoke with an old friend today and it wasn't the most positive of conversations... I haven't really been able to get rid of that sad feeling since. Here's my sure fire way of curing that problem :)
A grateful heart is a happy heart.
I am grateful for...
my son's health. I think of those mothers who are lying in hospital rooms right now with a sick and helpless child - I am so grateful for Haven's health.
(hav playing in the sprinkler :)
friends who care. I don't know how I got so lucky as to be blessed with the friends I have.
my Mother's example. I can't think of anything more valuable than this... I would not be anything if it were not for my diligent Mother.
a knowledge of what happens when people die. A knowledge that families are forever.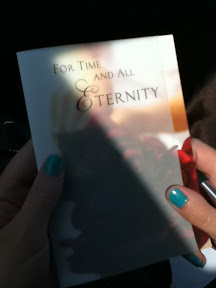 education.
kind hearted people.
the quote "never let a problem to be solved become more important than a person to be loved".
my Motherhood.
forgiveness.
trials.
my sisters.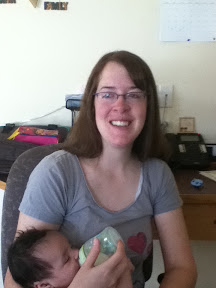 the atonement of my Savior.
(at the temple... I just love the temple :)
sleep..... which I am fading off to..... goodnight.
Sleep tight :)
- Posted using BlogPress from my iPhone