I really don't think there is EVER a dull moment in my home. This weekend has been madness. But... a good madness; the kind that creates memories and laughter for years.
To begin, I was the Maid of Honor at my oldest sister's wedding. It was my kind of wedding; small and intimate with only very close friends and immediate family. It was gorgeous. Tanis was gorgeous. My new Brother in law's family were a delight. Seeing my Auntie and Uncle Gary was wonderful. It was just such a good time.
(stunning, right?)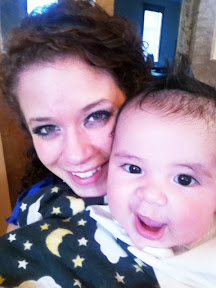 (i love this little fatso!)
Following the wonderful wedding celebrations was thanks giving. What a wonderful time for thanks giving.
Let me tell you about our thanks giving dinner. It was a wild one, I'm not gonna lie.
We bought a turkey from a friend. I have no idea why, but he had only one leg. We lovingly named him Terry Fox :)
I LOVE holidays and thanks giving is no exception to that. We carved up Terry Fox and made up some delish gravy. We beat te potatoes and baked marshmallow yams (mm mm).
We got it all on the dinner table and sat down together as a family, minus a few. As we always do, we began to bless the meal.
Unfortunately Kesaia is usually unable to sit still for more than five seconds - she's a busy body to say the least. Suddenly i heard a 'crash, smash, clatter' from across the table. A blood curdling scream burst out of Kesaia as she screamed:
"it's hot! Ahhhh it's so hot!!!"
She had been moving around during prayer and the hot gravy boat had spilt all of her arms and her plate. She continued screaming which caused Haven to panic. He began screaming as well. It was mayhem as Tamera jumped up and searched for something to wipe away the hot gravy.
Then Kealii starts screaming just cause he likes to scream. After the gravy was wiped away and Kesaia was assured that we would not in fact have to amputate her arms, she sat down and we began the 'what are you thankful for's. Kesaia said:
"im grateful for everything on the table EXCEPT the gravy!"
Lol. Haven decided that he was still upset by the whole situation and refused to eat.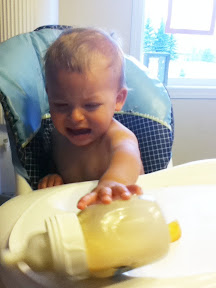 (oh how i love when haven throws his bottle at me!)
Finally I convinced him to eat some turkey. Kesaia, being the busy body that she is, got up again and when she returned to the table, Mattie accidentally dropped his knife on her foot. She screamed, Haven screamed, Kealii screamed and Mattie began his giant pout. We eventually convinced Kesaia that we wouldn't have to amputate her foot either and that she would live. But it was back to square one with Haven as he refused to eat anymore.
(sara's face says it all. Lol)
(see look, she survived)
Sara decided that it was a good time to joke around with Kesaia in her typical Sara way. She began to cry. Lol. Then guess what happened??? Yup... you guessed it. Haven began to cry followed shortly by Kealii.
With our super duper awesome problem solving skills we convinced Sara to apologize to Kesaia (she IS more than 10 years older than her... Lol.) I eventually convinced Haven to eat some more food.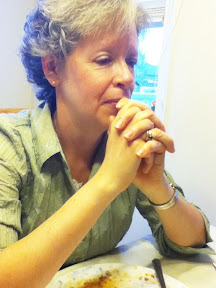 (hahaha. im pretty sure she's thinking... how on EARTH did I get lucky enough to end up with this family ;)
(dad was quite capable of just eating through out all the madness)
I couldn't help but just stand back afterwards and laugh my little heart out. My family may be crazy. They may be loud. There may be a lot of screaming. But oh my goodness, do we laugh. And I wouldn't change my family for anything in the whole wide world. Nope; not nothin :)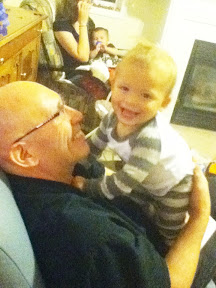 (haven loves his papa :)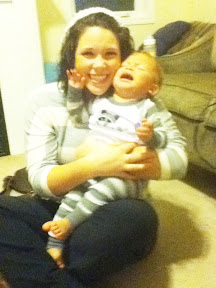 (and he usually loves his auntie too.... lol. not in this moment though. hahaha)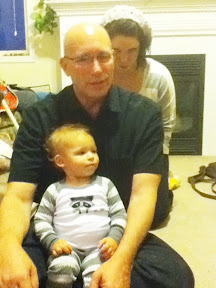 (hahahahah. who wouldn't love sara??? WHO?!)
Today I would like to say... I am so grateful for my Savior. Because without Him and His all encompassing atonement for me and everyone who will ever walk this earth.... I can be with my beautiful family forever.
For better or worse. In laughter or sorrow. In sickness or health.
'Till death do us part?
No way. Death cannot part us.
I get my family
forever .


- Posted using BlogPress from my iPhone